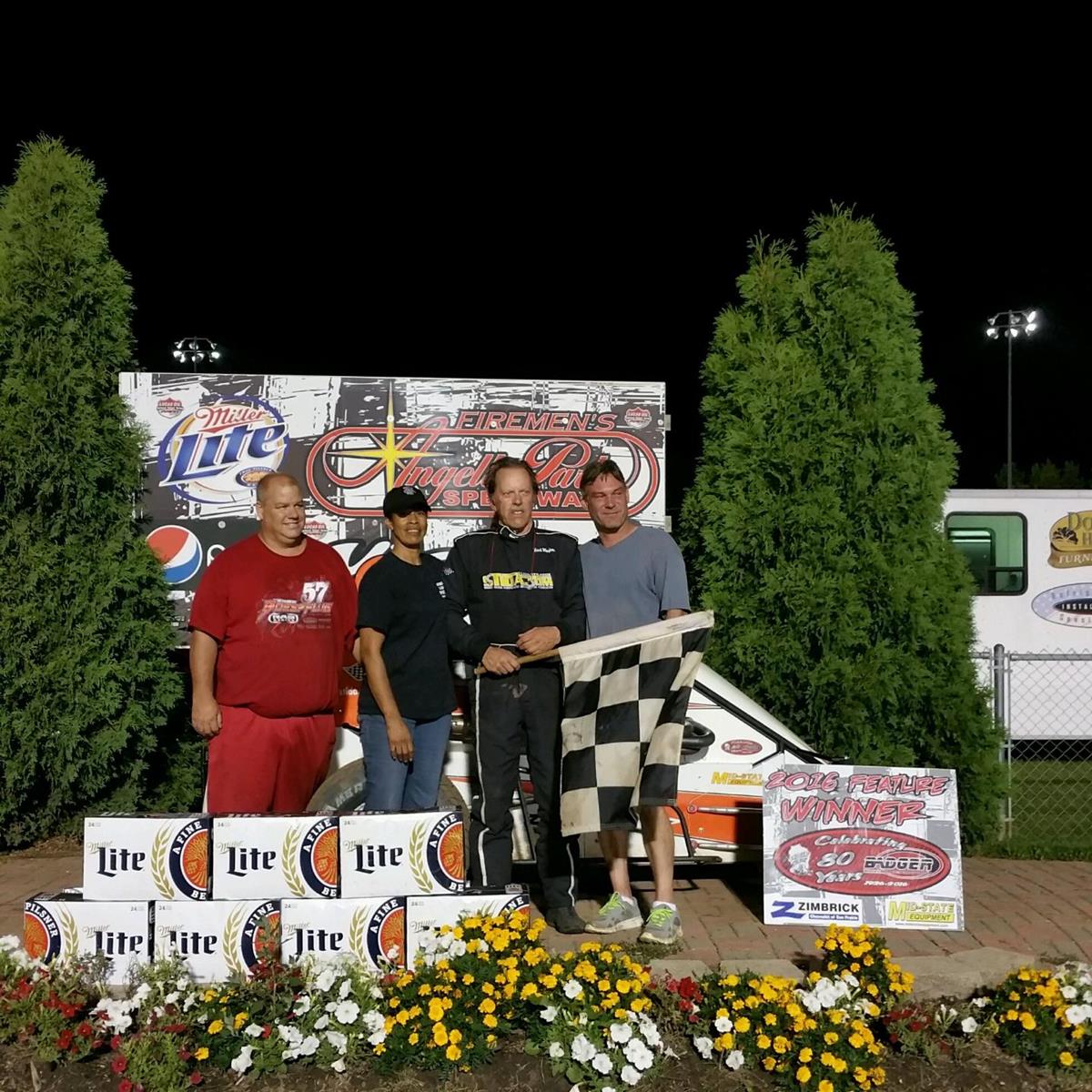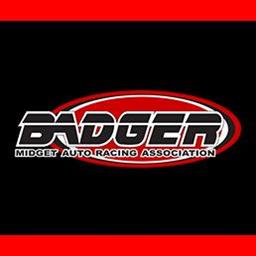 8/29/2016
Badger Midget Auto Racing Association
---
"Mayhew tops Angell Park Badger field" "Track season finale next Sunday Sept. 4"
Sun Prairie, Wis., August 28---Kurt Mayhew scored a popular victory winning the 20-lap Mid-State Equipment/Zimbrick Chevrolet of Sun Prairie Badger Midget Racing Series feature, Sunday Night at Angell Park Speedway.
Last week's winner Jeff Zelinski jumped into the lead at the start. Zelinski was leading on Lap 5, when the events only caution appeared for a stalled car. Mayhew challenged Zelinski for the lead on the restart taking the lead on the seventh lap. Mayhew held a three-car length lead at the midway point.
Mayhew increased his advantage over Zelinski with five laps remaining. Zelinski's teammate Aaron Schuck moved into second place, with three laps remaining. Schuck began to close on Mayhew and made a challenge on the final lap. Mayhew driving his No. 21k DRC/Honda finished a two car lengths ahead of Schuck. Zelinski, Andy Baugh and Brad Greenup rounded out the top five.
"Nothing beats winning here at Angell Park, my engine builder Jim Stewart did a great job with the Honda powerplant" commented Mayhew.
Next for Badger will be the return to Farley (Iowa) Speedway for the first time since 2004. The Friday Sept. 2, Badger will be part of the tracks 39th annual "Yankee Dirt Track Classic" .
Badger returns to the AngellPark for track finale on Sunday Night Sept. 4. The "Kevin Doty Classic" will also feature the Speedway Motors POWRi North Outlaw Micro/ Badger 600 Micro Series presented by My Race Pass co-sanctioned event, and the Meyer Valves & Vacs Wisconsin Wingeless Sprint Series.
SUMMARY
20-lap Feature: 1. Kurt Mayhew; 2. Aaron Schuck; 3. Jeff Zelinski; 4. Andy Baugh; 5. Brad Greenup; 6. Ken Hanson; 7. Derek Childs; 8. Brock Hunnell; 9. Johnny Murdock; 10. Buddy Luebke; 11. Jason Dull; 12. Mike Stroik; 13. Kyle Koch; 14. Laura Smith; 15. Scott Zane; 16. Mitchell Davis; 17. Denny Smith; 18. Neil Weigen; 19. Russell Hanson; 20. Don Bigelow; 21. Brandon Waelti.
8-lap Heat Race Winners: Mayhew, Schuck, Zelinski.
Cars Present: 21 Feature Lap Leaders: Zelinski 1-7, Mayhew 8-20.
---
Article Credit: Bryan Gapinski
Back to News