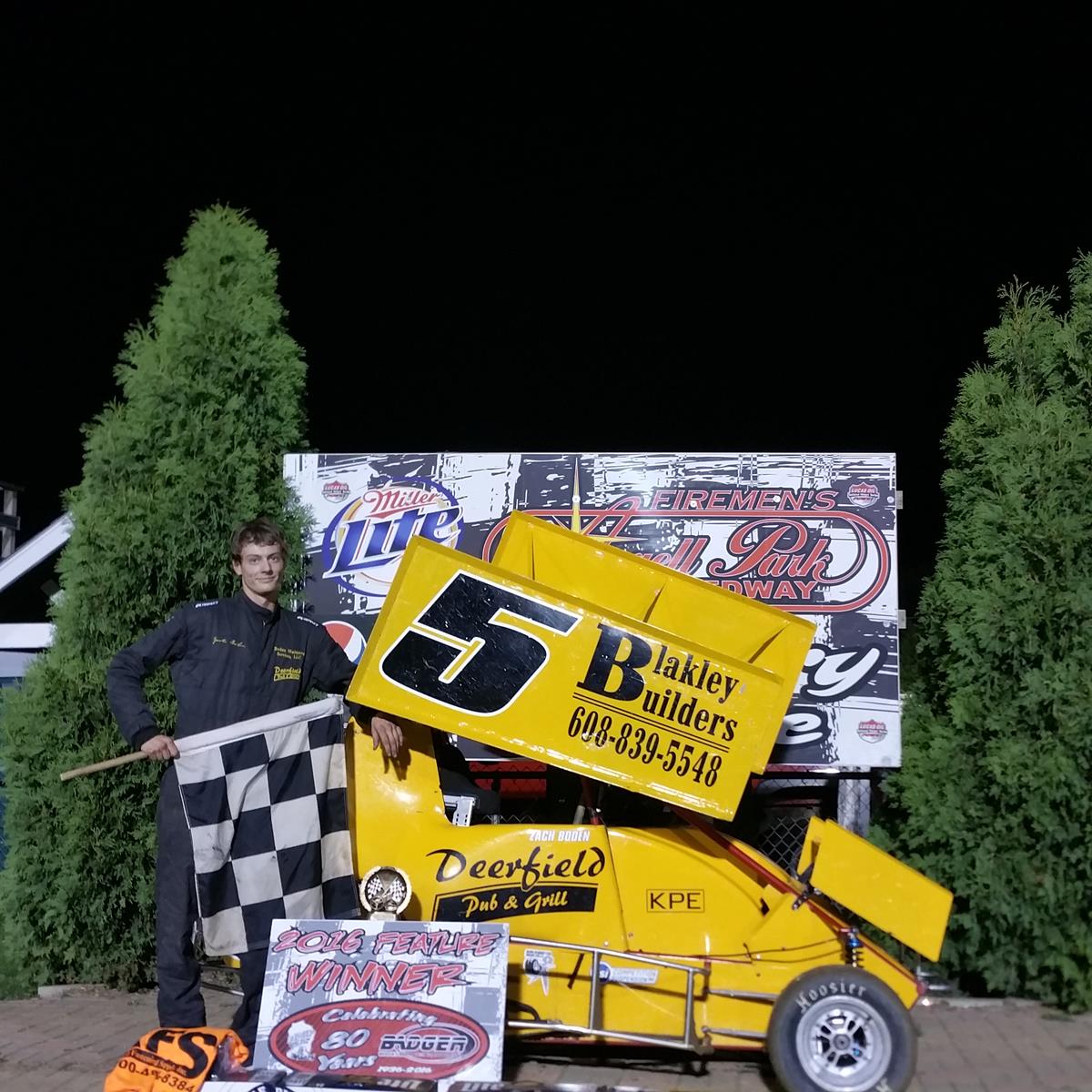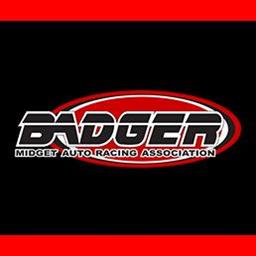 9/5/2016
Badger Midget Auto Racing Association
---
"Boden wins 3rd as Strauss wins the Micro Championship"
Zach Boden won the 15-lap Badger 600 Micro Series presented by My Race Pass / Speedway Motors POWRi North Outlaw Micro co-sanctioned feature. Boden passed three cars on the opening lap to take the lead, followed by Ty Springer who moved into second on the second lap, after starting in sixth position.
Boden's sizeable lead was erased on Lap 9 when he experienced trouble lapping several cars, allowing Springer to close to his rear bumper. Boden once again with a clear track increased his advantage over Springer winning by four- car lengths. Completing the top five were: Chad Bogar, Dave Collins, and Denver Larsen. The victory for Boden was his third straight at the track. The race also set a new 15-lap track record for the division.
Tory Strauss won the Badger Micro Championship despite having mechanical issues before the final race. Strauss celebrated the championship at the track with his crew and family.
MICROS
15-lap Feature: 1. Zach Boden;. 2. Ty Springer; 3. Chad Bogar; 4. Dave Collins; 5. Denver Larsen; 6. Don Wickstrom; 7. Dylan Larsen; 8. Emily Portschy; 9. Jake Goeglein; 10. Jack Vanderboom; 11. Dustin Stefan; 12. John Crimmins; 13. Daniel Stefan; 14. Brandon Schrimer; 15. Miles Quandt.
8-lap Heat Race Winners: Wickstrom, Boden.
Cars Present: 15 Feature Lap Leaders: Boden 1-15.
---
Article Credit: Bryan Gapinski
Back to News