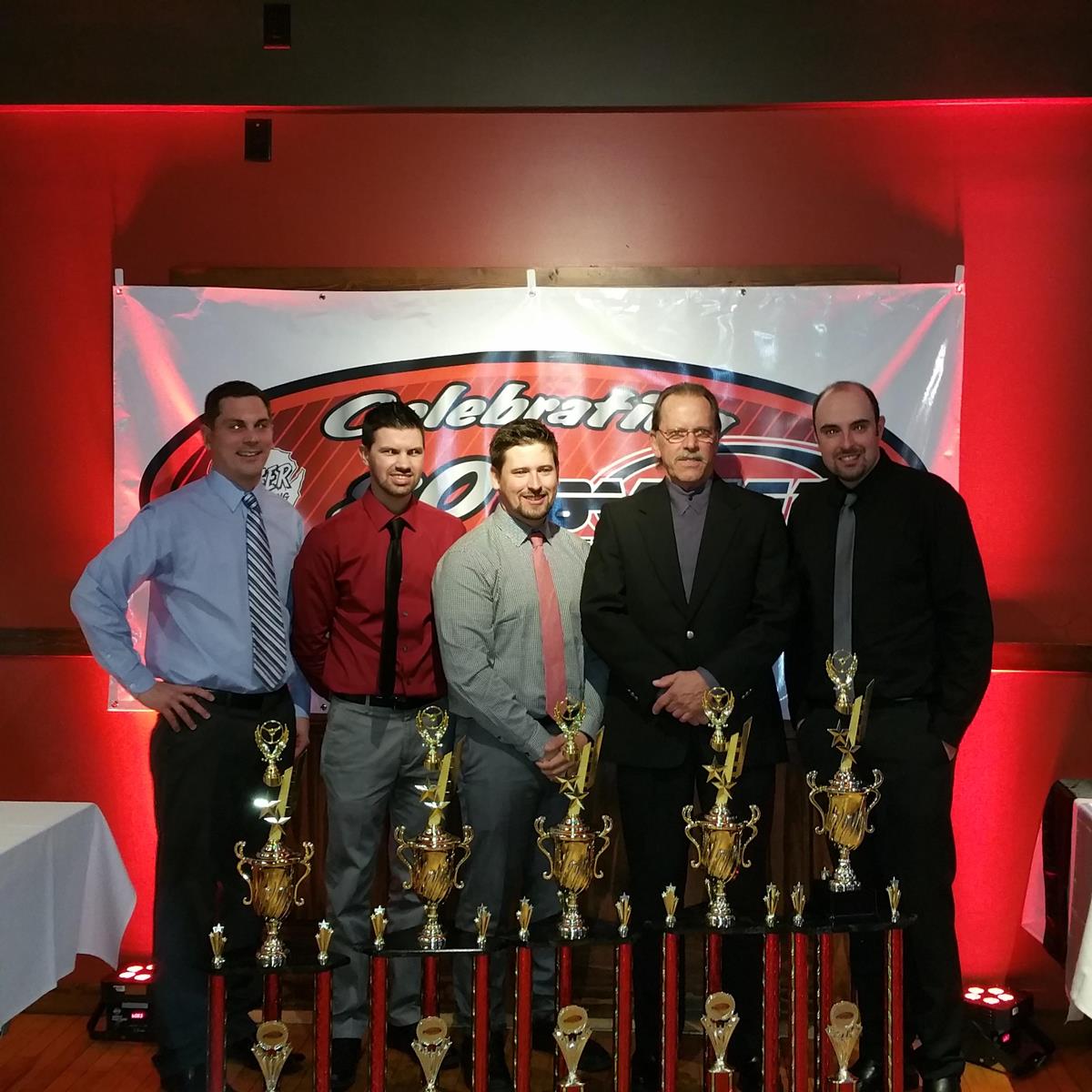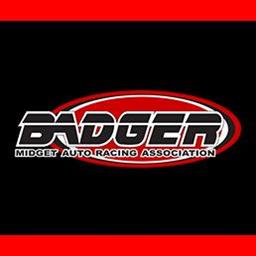 11/6/2016
Badger Midget Auto Racing Association
---
"Waelti, Kittleson & Strauss headline Badger Midget banquet"
McFarland, Wis., Nov. 5 --- Driver Champion Brandon Waelti and car owner Harlin Kittleson headlined the list of honorees at the annual Badger Midget Auto Racing Association awards banquet Saturday night at the Fifty One Hundred. The event brought the curtain down on the 80th anniversary season for the series sponsored by Zimbrick Chevrolet of Sun Prairie and Mid-State Equipment.
Waelti's season was highlighted by five feature wins at three different tracks driving the Stealth/Ford Duratech No. 15. Jeff Eikland and Dave Gundlach were named Mechanics of the Year.
The car owner title comes twenty-years after Kittleson's only other Badger crown with Randy Koch as driver, which was also the rookie season for Waelti. Waelti's previous best point finishes were runner-up in 2007, and three times finishing in third place.
Multiple award winners included: Robbie Ray: Pat Stender and Terry Vaughn Awards, Kurt Mayhew: Frank Conner and Kevin Doty Awards, and Jeff Zelinski winner of the Best Appearing Car and Most Improved Driver. Other award winners included: Aaron Schuck (Hard Charger), Bill Blummer (Media Award), Denny Smith and Chuck Bollig (Appreciation Award).
Sponsor appreciation awards were presented to: Mid-State Equipment, Zimbrick Chevrolet of Sun Prairie, 1855 Saloon & Grill, Kleven & Company, High Performance Lubricants, Industrial Truck Repair, Service Specialists, My Race Pass, Finicki Auto Electronic, Engraving & Trophy Specialists, Cardinal Heating, Mehring Transportation, AFS, and Bee-Line Design.
Sun Prairie's Tory Strauss won one feature and finished outside the top five only once to win the Badger 600 Micro Series presented by My Race Pass. Strauss became the fifth different champion in six seasons of Badger Micro racing finishing ahead of Norm Ehrke, and Dave Collins in the final point tally.
---
Article Credit: Bryan Gapinski
Back to News