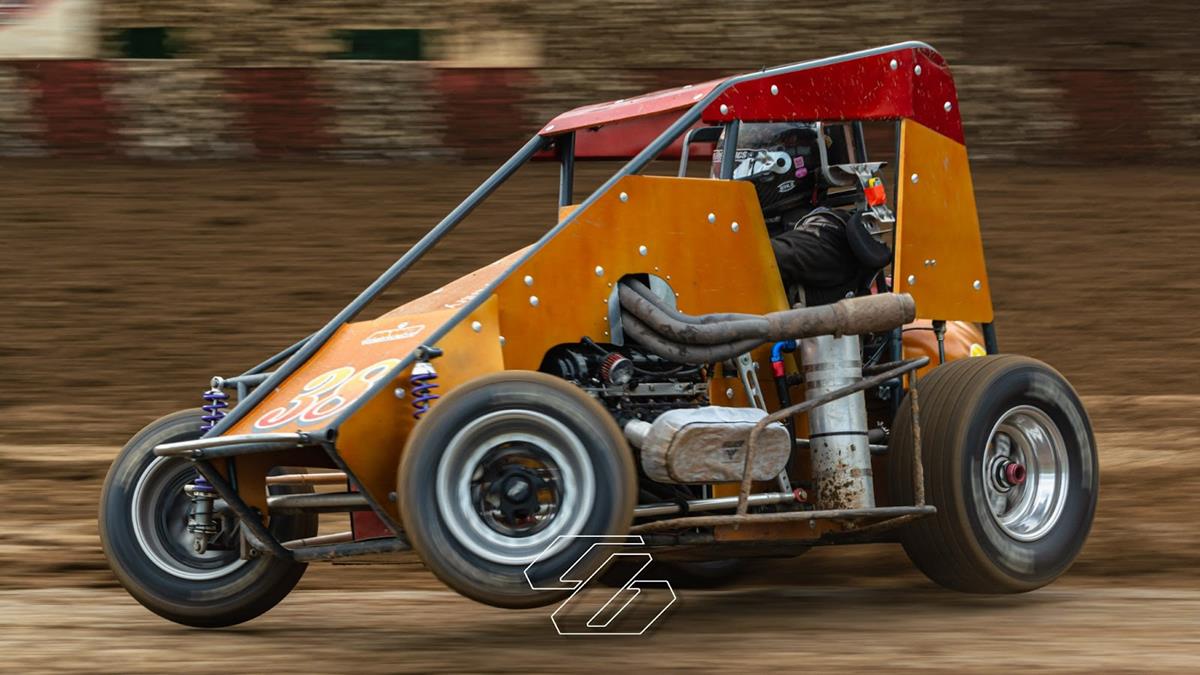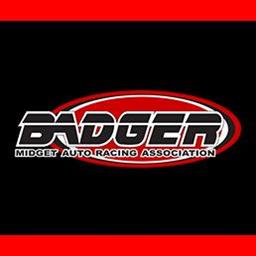 9/15/2022
Badger Midget Auto Racing Association
---
This and That from the Track... Shadyhill
Sun Prairie, WI, September 14, 2022– The 2022 Advanced Fastening Supply BADGER championship is to be settled in one final battle at Shadyhill Speedway this Saturday, September 17th in Medaryville, IN.
It has been said that if you can win a Midget race with BADGER, you can win anywhere. There are many legendary names to prove that: Dean Billings, Dan Boorse, Kevin Doty, Stan Fox, Scott Hatton, Randy Koch, Brad Kuhn, Kevin Olson, Davey Ray, and now, more recently, Chase McDermand is starting to gain that traction and this list is just naming a small few.
Now while that train of stars from Badgerland to the big time may have slowed down, it doesn't make it less true.
As many things change in the world, so does racing, with the trend of high costs and hiring teenage drivers, the list of our legends doesn't grow as quickly as it used to. That notwithstanding, nothing changed, Badger's top drivers are STILL some of the best in the country, and STILL capable of winning anywhere. Some just need a winning lotto ticket.
Here are some knicks and knacks from our 2022 season, and with this, along with the other recent articles going into the finale, you will now be up to speed. Hope you join us in Medaryville!
2022 Winners List Wins
Adam Taylor 4
Jake Neuman 3
Zach Boden 2
Kyle Stark 2
Brandon Waelti 2
Bill Balog 1
Nick Baran 1
Derek Doerr 1
Daltyn England 1
Todd Kluever 1
Matt Rechek 1
Jack Routson 1
As you can see, there have been 12 different winners in 20 races. The winningest car owner of the year is Bill Ecker of RAB racing. His number 57 midgets (#'s 57, 57A, and 57B) have won 5 races this season, with a menagerie of hired guns (Neuman, Balog, and Routson). Ecker, for the most part, doesn't run a full schedule, and usually picks and chooses his spots to great success.
This year's first-time winners include Kyle Stark, Derek Doerr, Todd Kluever, and Matt Recheck.
Rechek is yet another of the many coming to Midget racing from different backgrounds. Matt is now a 3-time Modified Champion at Beaver Dam Raceway, winning his 3rd title this year and fitting in Midget races when possible. Look for Matt to be full-time next year.
Nick Baran has run a VERY limited schedule for the past three years because of work obligations. Still, he has managed to get a win the past two seasons and was 2nd in points in 2020. His win this year came in his somewhat new hometown of Tomahawk, WI, at Tomahawk Speedway.
We all miss Bryan Gapinski for many reasons, just one of which is he could answer the following question immediately: Did Zach Boden set a single-season record for fast times in qualifying? Zach has set the pace seven times so far this year.
2022 winning engines Wins
Honda K24 12
Mazda/Duratec 6
Chevy/Ecotec 2
Hard to believe, but for a series that mostly runs in northern Illinois, and Wisconsin, Shadyhill race fans have three local heroes to cheer for… And they're all pretty good!
First, we have the season's winningest driver, Adam Taylor. Adam's family is originally from and raced out of the Joliet area, but now he will have the shortest commute to Shadyhill Speedway. The Taylor's are now residents of nearby Wheatfield, IN.
Two other fine racers reside in nearby DeMotte, IN. Lamont Critchett (car #44) was laps away from his first BADGER win late last year at the Plymouth Dirt Track. Unfortunately, he tangled with a lapped car and had a vicious wreck. The crash was so bad equipment-wise, that Lamont just now came back to the races this past August with a fresh piece. Critchett was still able to finish 3rd in points last year, even after missing late-season races.
The other "local hero" from DeMotte is the indelible Kurt Mayhew (car #21). When you think of the late great classics like Ted Horn, Barney Oldfield, and Ray Harroun, you think of Kurt. He's been driving Midgets since 1907, and is still competitive today! Mayhew picked up his most recent BADGER win last year at Tomahawk Speedway. Then promptly crashed the car after the checkered flag! I kid because I care. :) Mr. Mayhew, as anyone 65 or younger call him, is a true legend and has been at this game longer than Henry Ford. He has traveled the world as an ambassador for Midget racing and is all around just a great guy. Come down after the races and hold him upright, errr, I mean visit with him. You'll see what I mean… And I couldn't get away with this if he was able to comprehend this, umm, I mean if he wasn't a great guy. In fact, this would be a great marketing opportunity for anyone reading this. Print up some t-shirts that say "Everybody Loves Kurt", and you'll make a fortune!
Look for more details and times right here, or go to Shady Hill Speedway for more information.
Racing options are getting scarce in the midwest, so we hope you come out to support not only the finest Midget racing in the country but the most historic Midget sanction on the planet, BADGER Midgets!
Special Note: MWR Race Engines has put up a bonus for the 1st and 2nd highest finishing USAC Midwest Thunder regular/participant. The highest finisher will receive $100, and the 2nd highest finisher will receive $50! Feel free to make your weekend a doubleheader after running Circle City Raceway Friday the 16th in Indy, then joining us on Saturday in Medaryville!
Advanced Fastening Supply
Badger Midgets
Shady Hill Speedway
USAC Midwest Thunder Midgets
MWR Race Engines
Casey Bollig Photography
Please check out here: http://www.bmara.com/sponsors/
---
Article Credit: Craig Dori
Back to News