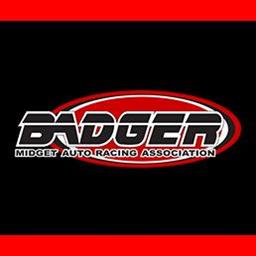 3/9/2023
Badger Midget Auto Racing Association
---
England Ready for Double Championship Fight in 2023
Lincoln, IL (March 9, 2023) – When the race season commences on April 7 and ushers in a new era for midget racing in central Illinois, 21-year-old Springfield, IL native Daltyn England will be there. England has a plan for his 2023 race season and it involves two championships and over 30 events across Wisconsin and Illinois.
England recently announced intentions to participate with both the 87-year-old Badger Midget Auto Racing Association in 2023 as well as the relaunched MARA midget series now called the Midget Auto Racing Association. Both series will be sanctioned by the BMARA and bring with it tremendous history and prestige. Earning just one championship would be quite an accomplishment but England will seek two.
"We have two cars one with the Nissan and the other with a Chevy," England said, "We hope to make all the races with the exception of one where there is a conflict. Hopefully one of them will rain out."
England says the travel will not be an issue for him even though others have expressed their concern.
"I am used to traveling. We used to travel all over when I ran the Route 66 go-kart series with WKA," stated England, "so that isn't an issue for us."
England credits his sponsors for their commitment to him in 2023.
"Mark's Lawn Care & Landscaping, Anderson Enterprises, and Country Financial have all come on board to support us in 2023. They help make this a reality for our team," expressed England.
England has found success in his career including wins in go-karts, Lightning Sprints, and more recently in the Badger Midgets.
"I got my first win on dirt with the Badger Midgets at Gravity Park in 2022," said England, "and we won the Lincoln Speedway track championship last year too."
When he isn't working on his own cars, you will find England employed by well-known chassis builder Flea Ruzic and Team Ripper who field cars in the Xtreme and POWRI midget series.
"I work for Team Ripper full time," said England, "I work as a mechanic assembling and maintaining cars for Flea."
England will be looking to find his way to victory lane in 2023 and if all goes well, including a need for rain, will find himself atop the standings in two very prestigious series.
---
Article Credit: Droz Andrews
Back to News