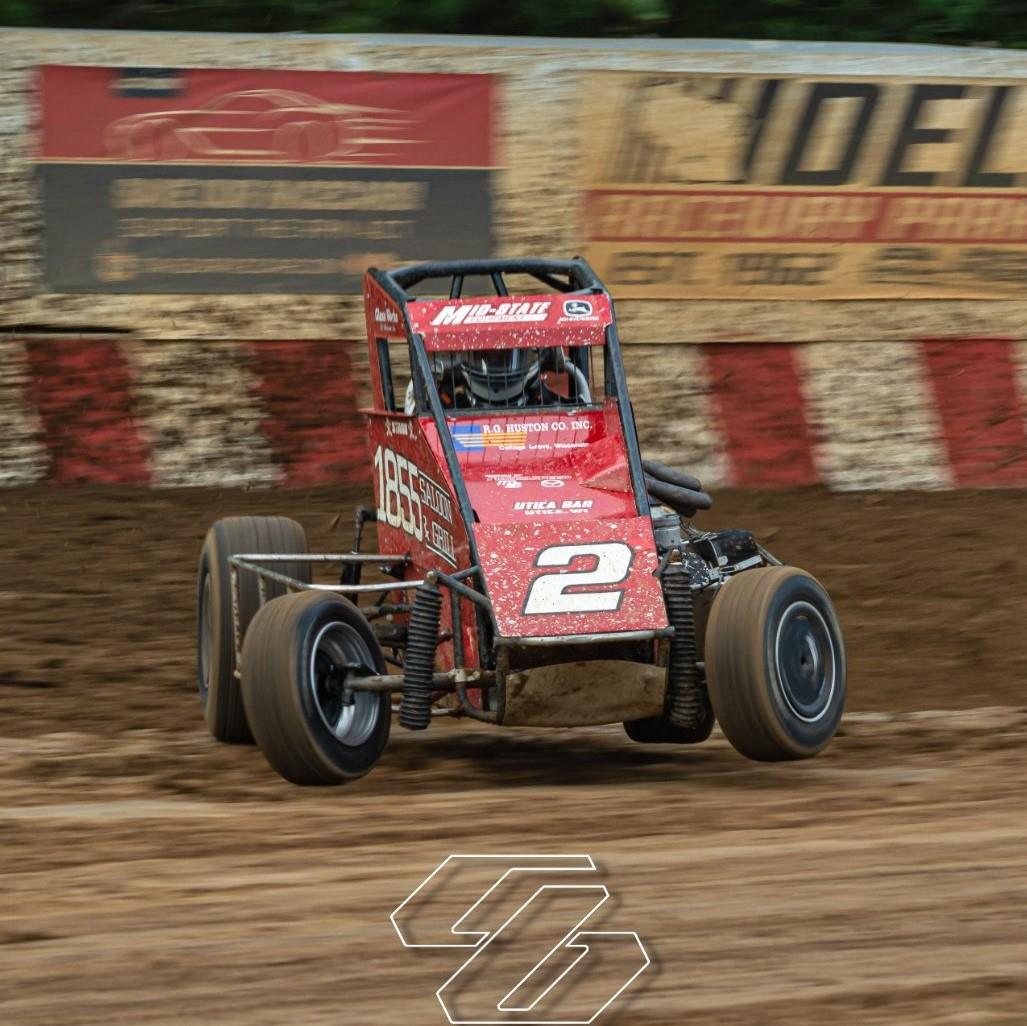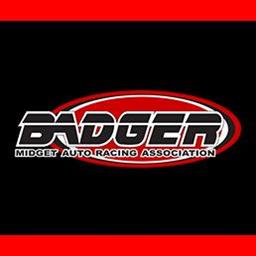 3/12/2023
Badger Midget Auto Racing Association
---
Stark Seeking Redemption in 2023 Badger Title Fight
Sun Prairie, WI (March 14, 2023) – When the green flag fell on the final event of the 2022 season Kyle Stark, of Marshall, WI, was leading the Badger Midget Auto Racing Association championship. When the checkered flag fell he was eight points short.
Some may consider this a disappointment, while others who know Stark's story see this as motivation for the 2023 season. Most competitors today start racing midgets in their teens, however, Stark made his first start at 32 years old. Now 34, Stark has two seasons under him and two very impressive victories on his resume. His star is on the rise and those who have been watching him know he has the potential to be a future champion.
"We are running for the championship in 2023," says Stark, "I enjoy what I'm doing now but who would have thought I'd be racing midgets."
On his wedding day in 2019, Stark looked out the window of his and his wife Kiersten's wedding venue. What they saw was the most historic midget racing venue in the world.
"We were married upstairs in the pavilion at Angell Park Speedway," said Stark, "we had the ceremony and the reception right there. Who would have thought two years later I'd be racing midgets there."
Prior to racing midgets, Stark had made his mark on the racing world in 4-cylinder compact cars on paved tracks. He traveled around the country hitting higher-paying events while also picking up race wins and championships locally at the Jefferson Speedway. He had limited dirt experience but ended up earning a midget ride with legendary BMARA car owner Harlan Kittleson in 2021.
"I met Harlin through a sponsor of mine. He had a friend that knew Harlin needed a driver and recommended me," said Stark.
Stark admits that while both cars utilize four-cylinder engines that's where the similarities end.
"It was a huge change going from front-wheel drive to rear-wheel drive cars. You slide a lot more in a midget and are definitely more on edge. I still race both cars and really enjoy it," explained Stark.
For Stark racing has also become a family affair. His son, Karter, also races and at 15 years old will begin his asphalt late-model career. When asked, Stark says he would encourage his son to race midgets someday.
"I could see him in a midget someday," states Stark, "I think it would be fun to race against him. He catches on to everything quickly."
The BMARA series has had a history of families taking on the sport together. Names like Fredenberg, Boorse, Fiscus, Ray, Erfruth, etc have been synonymous with bringing a family approach to the sport. Could we see the Stark name added to that list? Time will tell.
The 2023 BMARA season kicks off at Kankakee Speedway on Friday, May 5, and will mark the 87th season of midget racing for the series.
---
Article Credit: Droz Andrews
Back to News