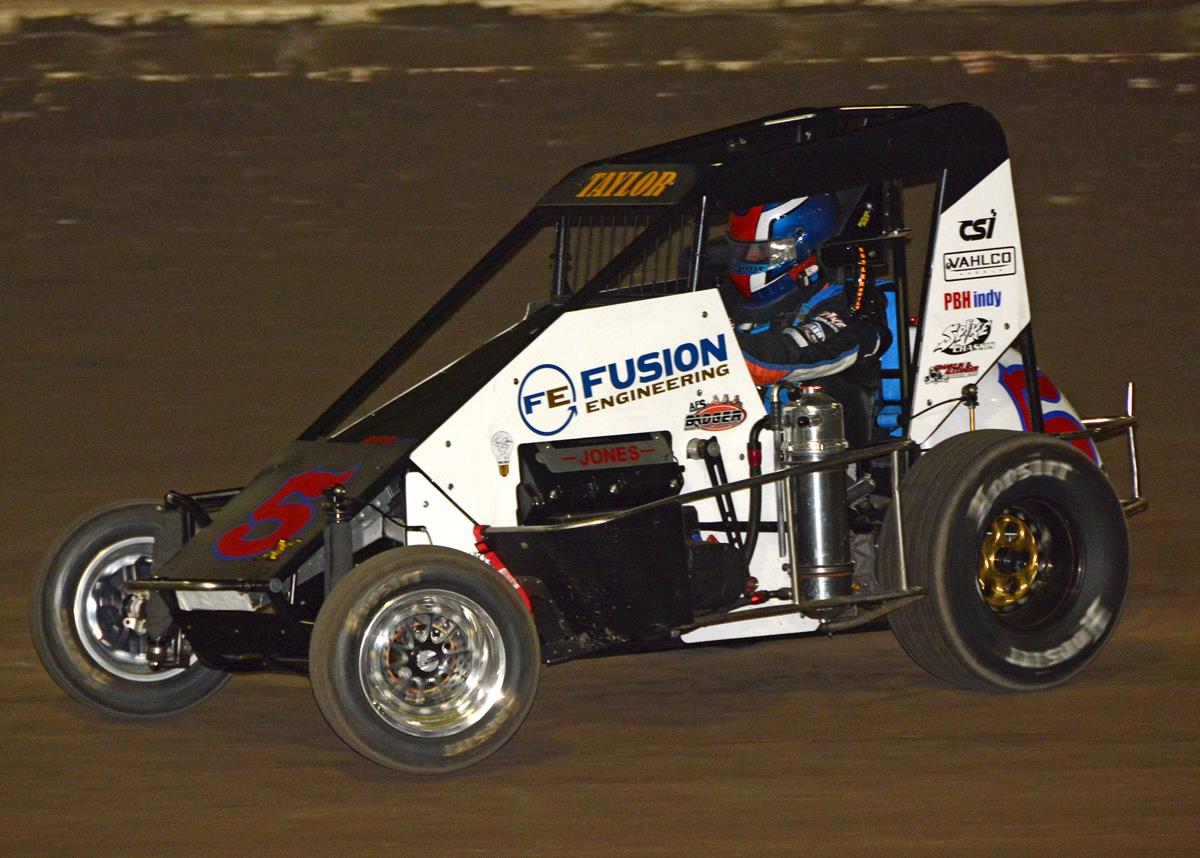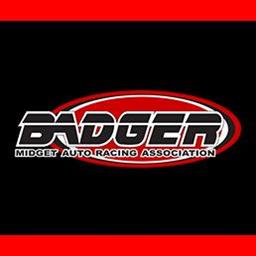 3/21/2023
Badger Midget Auto Racing Association
---
Taylor Targeting BMARA Championship in 2023
Sun Prairie, WI (March 21, 2023) - One of the allures of midget racing has always been the variety the sport provides. The variety in cars, engines, and backgrounds of the drivers has always piqued people's curiosity. One driver with an interesting background is five-time Badger Midget Auto Racing Association feature winner, Adam Taylor.
Taylor, born in Joliet, IL, got his start in racing 28 years ago in road course go-kart racing. He graduated into Allison Legacy Cars at age 13 and later into NASCAR late models at age 16, but all on asphalt tracks.
"My family moved to North Carolina when I was 10 and I later raced stock cars," said Taylor, "I got my first big win over Daytona 500 winner Trevor Bayne at South Boston Speedway in Allison Legacy cars."
Taylor made his first career midget start on asphalt for car owner Roger Engstrom in 2015 at the Grundy County Speedway. He later made his first dirt midget start for Engstrom in 2017. However, it wasn't until a fortuitous call in 2021 while waiting in line for lunch at a McDonald's that Taylor received his first shot with car owner Aaron Jones.
"It's a funny story. It was my girlfriend Kelsie's birthday and we had just ordered McDonald's," said Taylor, "and Aaron called and asked me if I wanted to run at Sycamore that night. His driver couldn't make it."
Taylor nearly took the #5 Fusion Engineering/Spike/Honda to victory that evening leading much of the feature event. What he didn't know was that one night of success would turn into a partnership that endures today. Now having a few big wins under his belt, the 34-year-old Taylor is looking for a championship.
"I have wanted to win the BMARA championship since I first started racing midgets," said Taylor, "we plan to run for the BMARA championship and some select MARA races in 2023."
Taylor knows that winning a championship is a demanding task, but he and the Fusion Engineering team headed up by Jones are ready for the challenge.
"We have a spare chassis and engine this year. We are ready in case something happens. You can never tell what will happen, but we are prepared. We will do whatever it takes" says Taylor.
While the BMARA championship is the goal in 2023, Taylor plans to expand his season to include races with the re-launched MARA series as well. When the green flag drops at Lincoln Speedway, Taylor and his Fusion Engineering team of Jones, girlfriend Kelsie, son Corbin and parents Tim and Cherri will be there.
"I raced a lot at Lincoln Speedway in the past and want to run there when we can," said Taylor, "we will be there on April 7 to shake down the car."
If all goes well, we might just see Taylor at the top of the BMARA standings at year's end. Just maybe those golden arches from 2021 will turn into riches at the 87th BMARA banquet in November.
---
Article Credit: Droz Andrews
Back to News