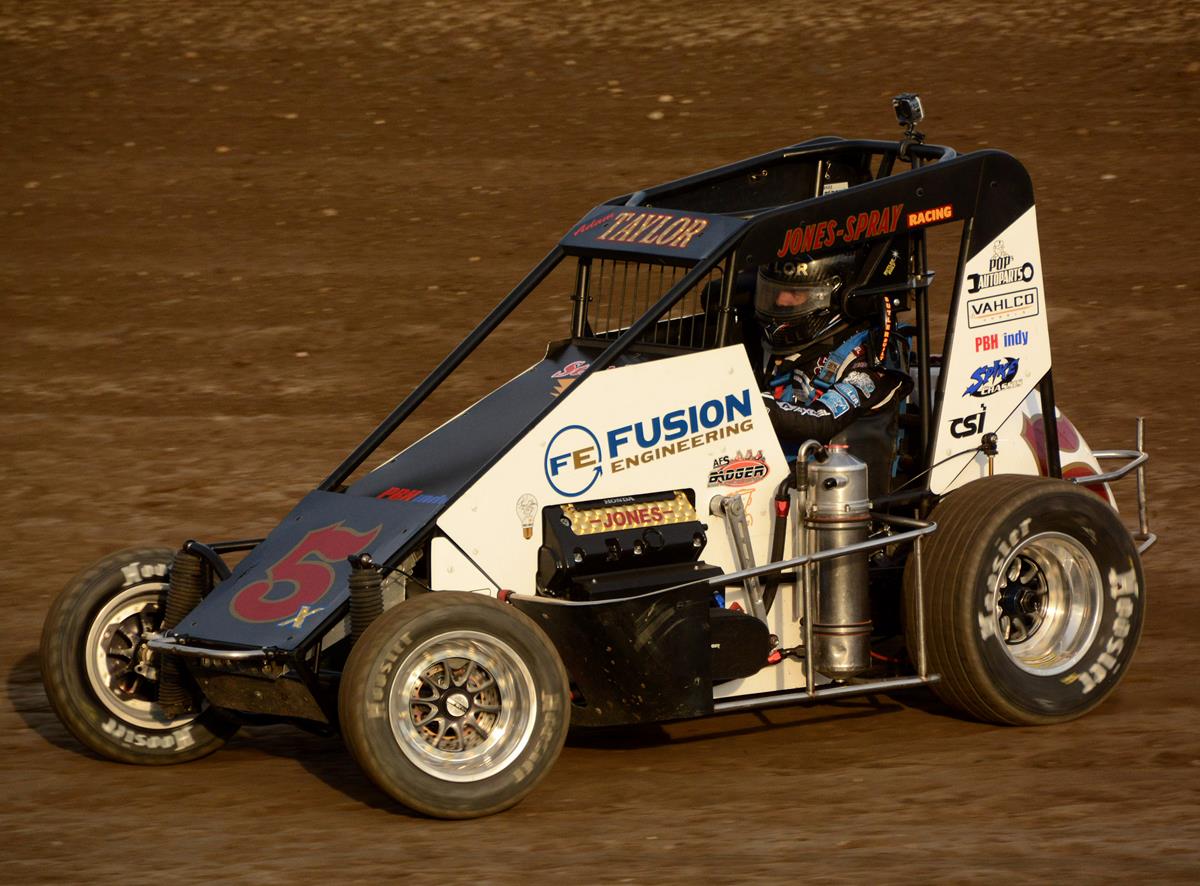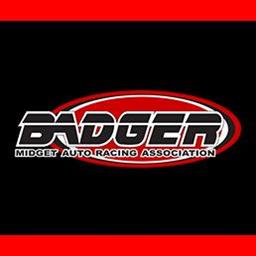 6/17/2023
Badger Midget Auto Racing Association
---
Taylor Tops at Gravity Park
Chilton, WI (June 16th, 2023) - Adam Taylor topped the field as the Advanced Fastening Supply Badger Midgets made their annual trip to Gravity Park in the first leg of the Northwoods doubleheader. The win is Taylor's fourth of the season and second in a row.
FiveOne Motorsports group qualifying saw Todd Kluever take the top time spot with a time of 13.199 seconds. Following him in time were Adam Taylor, Jace Sparks, Matt Rechek, and Mike Stroik.
Two AFS Badger Midge Heat races opened the night with Taylor winning Auto Meter Heat 1. Matt Rechek and Cody Weisensel followed him to the checkers. Simpson Race Products & VMS Rod Ends Heat 2 was won by Kyle Stark with Jace Sparks and Jim Fuerst finishing second and third.
The 25 lap feature event began with Harrison Kleven and Parker Jones on the front row. Rookie driver, Jones, jumped to the lead on lap one before an incident involving Stark and Weisensel. Weisensel barrel rolled in turn two causing a red flag. Jones lead the field back back to green on the restart with Stark and Taylor making their way around Kleven and up into second and third. The two chased down Jones before Taylor took over the top spot on lap four. Jones fell another spot to the 38 of Rechek as he moved into second on lap six. The 55 of Kluever was able to move his way around Jones as he got sideways and brushed an infield tire. The 40JR of Dave Collins Jr brought out the second red of the night when he rolled his car in turn two after hitting the outside wall. Danger Dave exited his car on his own power. The fight on the restart was for second as Kluever went to the top shelf around Rechek taking over second place. Taylor cruised to victory over Kluever and Rechek, Jones and Sparks rounded out the top five.
The AFS Badger Midgets round out June with two more races, the first at the Plymouth Dirt Track on June 17th. Then, one of the biggest events of the year, Kevin's Klassic, will see the Midgets team up with the USAC Sprint Cars for an action packed night at Angell Park Speedway on June 25th.
To learn more about the Advanced Fastening Supply Badger Midget Auto Racing Association visit BMARA.com or the BMARA Racing Facebook Page.
Summary
18 Entries
Lap Leaders: Parker Jones 1-3, Adam Taylor 4-25
A Feature 25 Laps | 00:09:31.476 | Advance Fastening Supply
5X-Adam Taylor[8]; 2. 55-Todd Kluever[9]; 3. 38-Matt Rechek[6]; 4. 41-Parker Jones[2]; 5. 40-Jace Sparks[7]; 6. 53M-Miles Doherty[12]; 7. 29-Harrison Kleven[1]; 8. 19E-Daltyn England[13]; 9. 68-Eric Blumer[14]; 10. 28-Jim Fuerst[10]; 11. (DNF) 40JR-Dave Collins Jr[11]; 12. (DNF) 9S-Mike Stroik[5]; 13. (DNF) 2-Kyle Stark[3]; 14. (DNF) 20-Cody Weisensel[4]; 15. (DNF) 20D-Derek Doerr[15]; 16. (DNS) 5K-Kevin Douglas; 17. (DNS) 98-Jordan Nelson; 18. (DNS) 7-Brian Peterson
Simpson Race Products Heat 2 8 Laps | 00:01:54.605 | Simpson Race Products
2-Kyle Stark[5]; 2. 40-Jace Sparks[7]; 3. 28-Jim Fuerst[2]; 4. 55-Todd Kluever[8]; 5. 9S-Mike Stroik[6]; 6. 40JR-Dave Collins Jr[3]; 7. 19E-Daltyn England[4]; 8. (DNS) 5K-Kevin Douglas
Auto Meter Heat 1 8 Laps | 00:01:56.385 | Auto Meter
5X-Adam Taylor[8]; 2. 38-Matt Rechek[7]; 3. 20-Cody Weisensel[6]; 4. 41-Parker Jones[4]; 5. 29-Harrison Kleven[3]; 6. 53M-Miles Doherty[5]; 7. 68-Eric Blumer[2]; 8. (DNS) 20D-Derek Doerr; 9. (DNS) 98-Jordan Nelson
Schoenfeld Headers Qualifying 3 Laps | 00:00:57.000 | Schoenfeld Headers
55-Todd Kluever, 00:13.199[9]; 2. 5X-Adam Taylor, 00:13.233[17]; 3. 40-Jace Sparks, 00:13.279[6]; 4. 38-Matt Rechek, 00:13.398[12]; 5. 9S-Mike Stroik, 00:13.539[7]; 6. 20-Cody Weisensel, 00:13.617[14]; 7. 2-Kyle Stark, 00:13.660[15]; 8. 53M-Miles Doherty, 00:13.792[13]; 9. 19E-Daltyn England, 00:13.860[5]; 10. 41-Parker Jones, 00:13.860[16]; 11. 40JR-Dave Collins Jr, 00:13.916[3]; 12. 29-Harrison Kleven, 00:14.142[10]; 13. 28-Jim Fuerst, 00:14.181[2]; 14. 68-Eric Blumer, 00:14.277[11]; 15. 5K-Kevin Douglas, 00:14.432[18]; 16. 20D-Derek Doerr, 00:14.614[8]; 17. (DNS) 7-Brian Peterson, 00:14.614; 18. (DNS) 98-Jordan Nelson, 00:14.614
---
Article Credit: Zack Krueger
Submitted By: Zack Krueger
Back to News