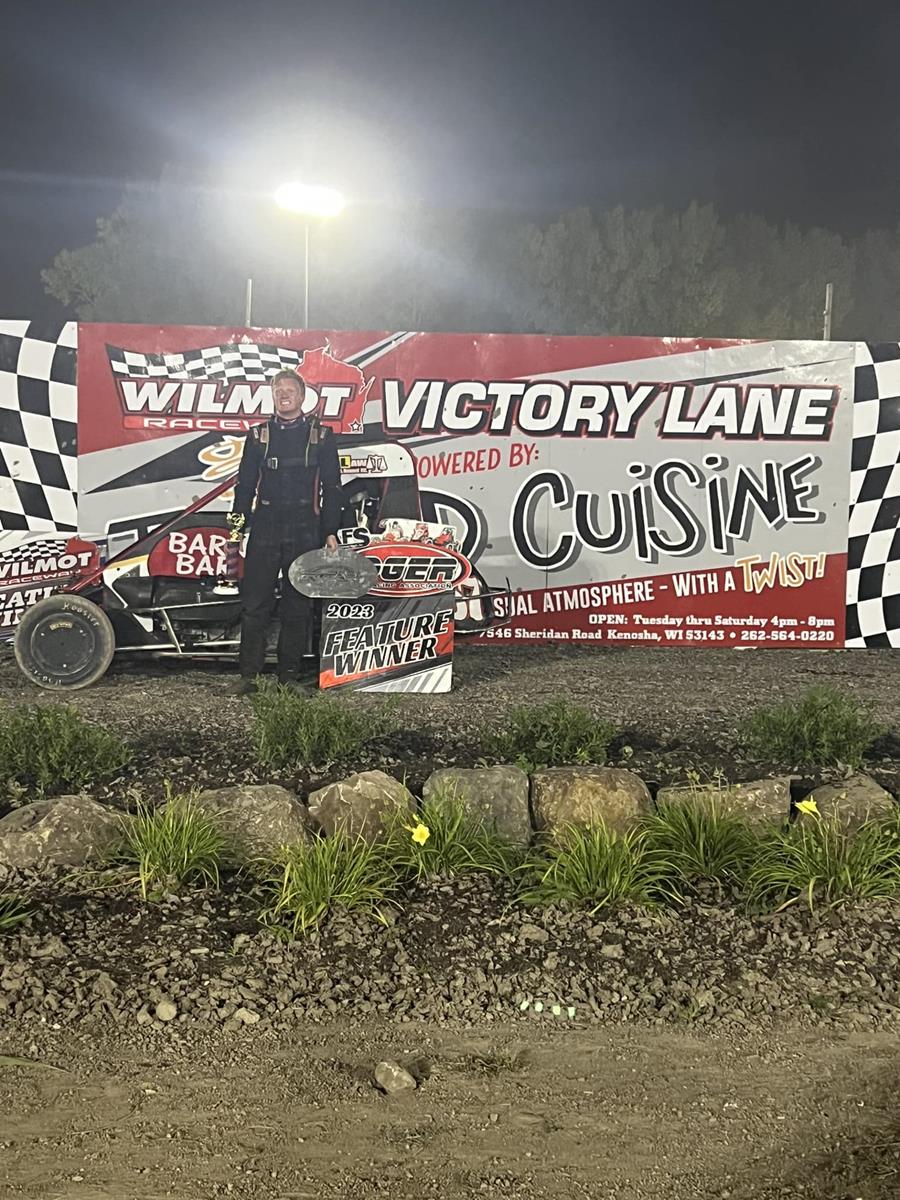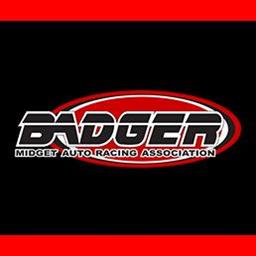 8/27/2023
Badger Midget Auto Racing Association
---
Routson Rallies to Win at Wilmot
Wilmot, WI (August 27th, 2023) - The Advanced Fastening Supply Badger Midget Series invaded Wilmot Raceway on Saturday night, and witnessed Jack Routson pick up his first win of the season with the series.
All eyes were on the championship battle as Adam Taylor took the championship lead away from Todd Kluever after his win at Angell Park Speedway on August 20th. The gap was only 34 points heading into the night, but there were 21 other cars that all wanted to take the top spot away from them.
The evening started with the FiveOne Motorsports Fast Time and that was captured by Kyle Stark with a time of 15.405. Second went to Kluever with a 15.438 and third was Cody Weisensel with a 15.520. The rest of the top five consisted of Jack Routson and Derek Doerr.
Auto Meter Heat 1 went to series point leader Adam Taylor. Second went to Weisensel with third going to Jake Goeglein. Simpson Race Products and VMS Rod Ends Heat 2 went to Doerr with Kluever and Kurt Mayhew rounding out the podium. Behlings Heat 3 saw Routson on top with Stark second and Daltyn England third.
The Advanced Fastening Supply A-Main rolled out with Taylor the pole sitter and Doerr sitting next to him. Taylor would fire off well, but the yellow would fly quickly as Jace Sparks was forced off the track with mechanical issues. A complete restart would ensue and Taylor once again, got the best start leading the opening circuits. Taylor came under pressure for a few laps from Doerr, but Doerr settled into second as Taylor was speeding away. The #57 car of Routson started to close on the top two and made his move past Doerr quickly and affirmatively. Routson soon chased down the leader, and with the help of some lap traffic, swept by Taylor for the race lead. Sixth starting Stark was moving up through the field and moved his way into fourth, surging past Kluever on lap 19. Taylor came back at Routson, but with only a few laps remaining and lap traffic thick, Routson was able to roll away, picking up his first feature win of the season and becoming the seventh different winner this season. Taylor ended the race in second, with Doerr, Stark, and Kluever rounding out the top five.
The Advanced Fastening Supply Badger Midgets prepare for a 3-day season finale. The racing will start at Sycamore Speedway on September 2nd. The series will then return home to Angell Park Speedway for two nights, September 3rd and 4th, and the Fireman's Nationals.
To learn more about the Advanced Fastening Supply Badger Midget Auto Racing Association visit BMARA.com or the BMARA Racing Facebook Page today.
Summary
23 Entries
A - Feature 25 Laps | Advanced Fastening Supply
57-Jack Routson[3]; 2. 5X-Adam Taylor[1]; 3. 20D-Derek Doerr[2]; 4. 2-Kyle Stark[6]; 5. 55-Todd Kluever[5]; 6. 51-Zach Boden[7]; 7. 19E-Daltyn England[9]; 8. 20-Cody Weisensel[4]; 9. 41-Parker Jones[18]; 10. 5K-Kevin Douglas[11]; 11. 15C-RJ Corson[10]; 12. 40JR-Dave Collins Jr[20]; 13. 7-Brian Peterson[21]; 14. 9S-Mike Stroik[22]; 15. 98-Jordan Nelson[23]; 16. 29-Harrison Kleven[16]; 17. 8-Jake Goeglein[13]; 18. 59-Kyle Koch[19]; 19. 1W-Robby Wirth[17]; 20. 17-Nicholas Klein[15]; 21. 28-Jim Fuerst[14]; 22. 21K-Kurt Mayhew[12]; 23. 40-Jace Sparks[8]
Heat 3 8 Laps | Behlings
57-Jack Routson[7]; 2. 2-Kyle Stark[8]; 3. 19E-Daltyn England[5]; 4. 51-Zach Boden[6]; 5. 5K-Kevin Douglas[4]; 6. 29-Harrison Kleven[1]; 7. 59-Kyle Koch[2]; 8. (DNS) 7-Brian Peterson
Heat 2 8 Laps | Simpson Race Products & VMS Rod Ends
20D-Derek Doerr[6]; 2. 55-Todd Kluever[7]; 3. 21K-Kurt Mayhew[2]; 4. 15C-RJ Corson[4]; 5. 28-Jim Fuerst[1]; 6. 1W-Robby Wirth[8]; 7. 40JR-Dave Collins Jr[3]; 8. 9S-Mike Stroik[5]
Heat 1 8 Laps | Auto Meter
5X-Adam Taylor[6]; 2. 20-Cody Weisensel[7]; 3. 8-Jake Goeglein[2]; 4. 17-Nicholas Klein[1]; 5. 40-Jace Sparks[5]; 6. 41-Parker Jones[4]; 7. 98-Jordan Nelson[3]
---
Article Credit: Zack Krueger
Back to News